Execute
Anonymous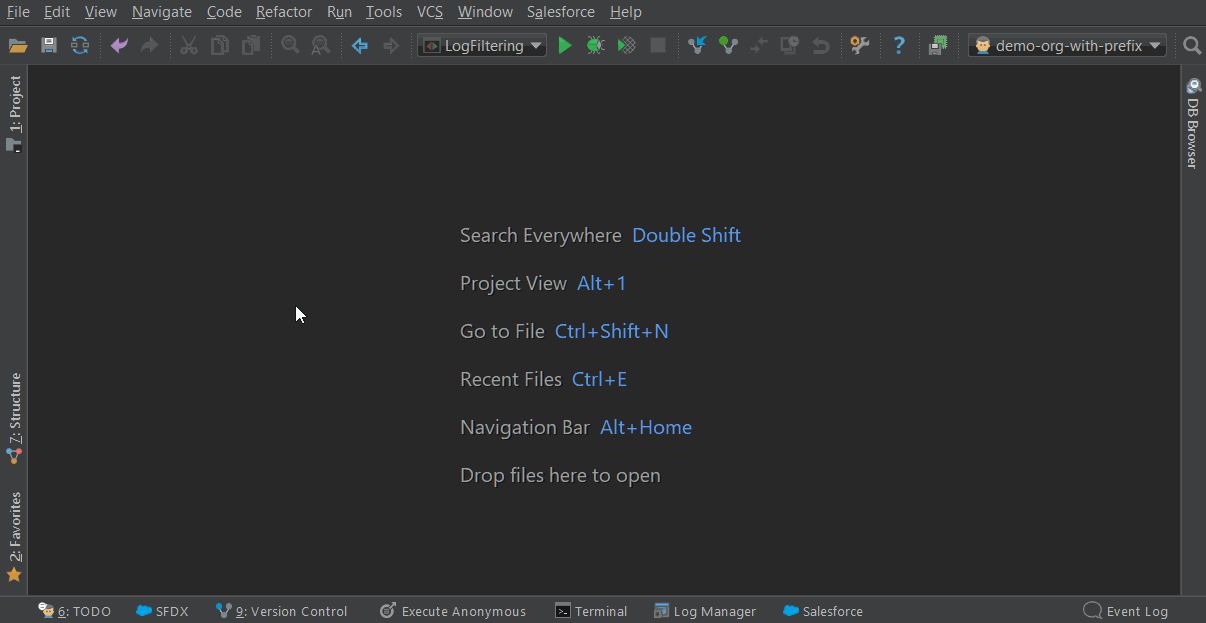 JetForcer IDE provides 'Execute Anonymous' tool window for executing Apex code.
Use it as another way to generate debug logs.
Powerful code completion, error detection, quick-fixes, navigation and all other editor features are available in Execute Anonymous code editor.
You can explore the log of the executed code on the right side of the tool window.
Also, if you press the Stored Execution toggle button you'll see a panel that allows storing entered code blocks.